Dr. David Blanton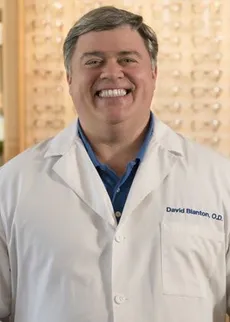 Dr. David Blanton was born in Fayetteville, NC and grew up in North Carolina, South Carolina, and Texas. His family currently lives in the Charlotte area. He graduated from Fort Mill High School. Dr. Blanton received his Bachelors of Science Degree in Biological Sciences from Clemson University, and his Doctor of Optometry from Pennsylvania College of Optometry in Philadelphia, PA. He completed clinical rotations at the Contact Lens Clinic in Columbia, SC, Hirsch Eye Group in Havre de Grace MD, Hahnemann University Hospital, Philadelphia, PA, and The Eye Institute, Philadelphia, PA. He received honors for his pediatric rotation at the Eye Institute. Dr. Blanton is married and has two teenage children. His hobbies consist of cooking, reading, and travel.
---
Dr. Robert Askary
Dr. Robert Askary was born in New York City and raised in Rockingham, NC. He was inspired to pursue a career in health care at a young age by his father, a retired physician, and numerous physician relatives. While attending optometry school, he met his close friend Dr. David Blanton and they established the Eyecare Center Ballantyne location in 2007.
He enjoys spending leisure time with his wife, family, and friends. His personal interests include travel, cooking, and sports, especially playing tennis and basketball. Dr. Askary has been serving the greater Charlotte area with pride and focus on excellent patient care since 1996.
Education: N.C. School of Science and Mathematics (high school), Durham, NC
Wake Forest University (BS in Biology),Winston-Salem, NC
Pennsylvania College of Optometry (Doctor of Optometry), Philadelphia, PA
Clinical Externships: Hahnemann University Medical Center, Philadelphia, PA
The Eye Institute - Pediatric Clinic, Philadelphia, PA
Hirch Eye Group - Havre de Grace, MD
Eye Care Center, Greenville, NC